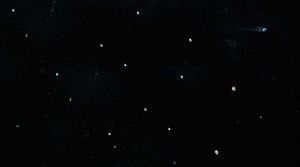 Cyber Cell Prototype: A Sickle Cell Virtual Reality Experience
Cyber Cell is a new virtual reality patient education experience built in partnership with Nemours Children's Hospital, Sam Houston State University's XR Health and Humanities Lab, and Kuzu Creative House. The goal of Cyber Cell is to provide patients and their caregivers with evidence-based, immersive and interactive education about sickle cell disease and their treatment options.
Arp Madness: Virtual Environment Audio Experience
Arp Madness is a virtual environment and audio collaboration with Kuzu Creative House. Arp Madness takes the viewer on a journey through a cosmic Cyberpunk landscape that features neon mountains, futuristic palm trees, and an open world digital art feel. Created in Unity with an original audio soundtrack, the player controls their adventure through a desktop application built for display at art shows and galleries. Arp Madness is part of a larger ongoing "Infinite Worlds" virtual art series.